Win More Customers with More Reviews and Strategic Reputation Marketing!
Consumers LOVE online reviews. They use them daily to gain insight on everything from local roofers, plumbers, dentists, restaurants, stores, and so on!
In fact, according to BrightLocal, 82% of consumers read reviews for local businesses, including 93% of people aged 35-54!
As a small business owner, you need to proactively build and protect your online reputation to earn credibility and stand out from your competitors.
Can Your Prospects TRUST You?
First impressions and credibility online make the difference in your business success. If a prospective customer sees one bad review about your business, it could cause you to lose business to the competition.
Did you know it is possible to turn bad reviews into reviews that are just as powerful as 5-star reviews? And make sure those bad reviews are less likely to be found? And make sure that good reviews are at the top?
First, some definitions:
Reputation Management – Online Reputation Management is the practice of attempting to influence public perception of your business by managing content and information that can be found online. Primarily, activities focus on online reviews, online content, and social media mentions.
Reputation Marketing – Reputation marketing is a combination of reputation management and brand marketing. This is where you take the five-star reviews and testimonials gained through your reputation management efforts and promote that positive content through various digital marketing channels…and even turn poor reviews into 5-star reviews.
Reputation marketing focuses on three main activities:
Monitoring what customers are saying
Acquiring more and better reviews
Amplifying the reviews and mentions to generate sales
When done right, reputation management builds a stellar online reputation, and reputation marketing leverages that reputation to promote a business.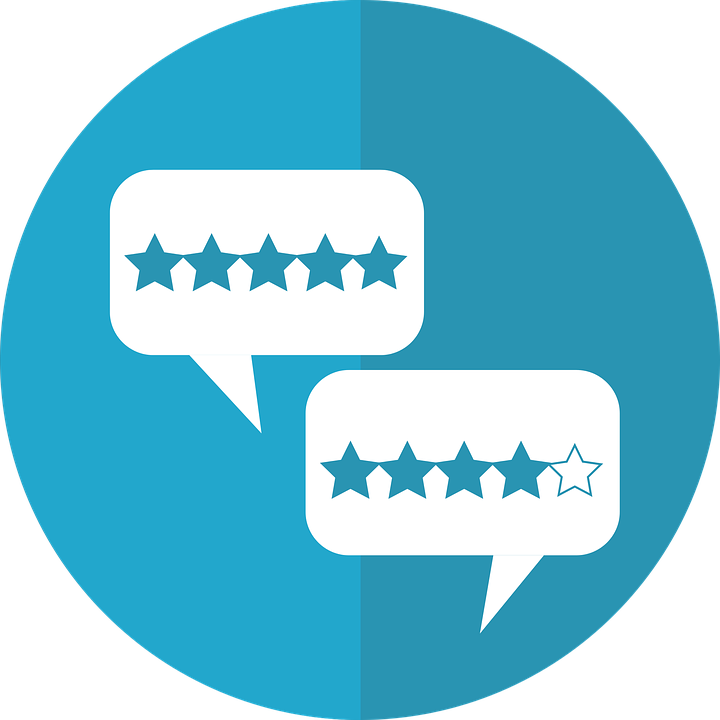 74% Consumers Say They Will NOT Select A Company With Little Or Poor Reviews!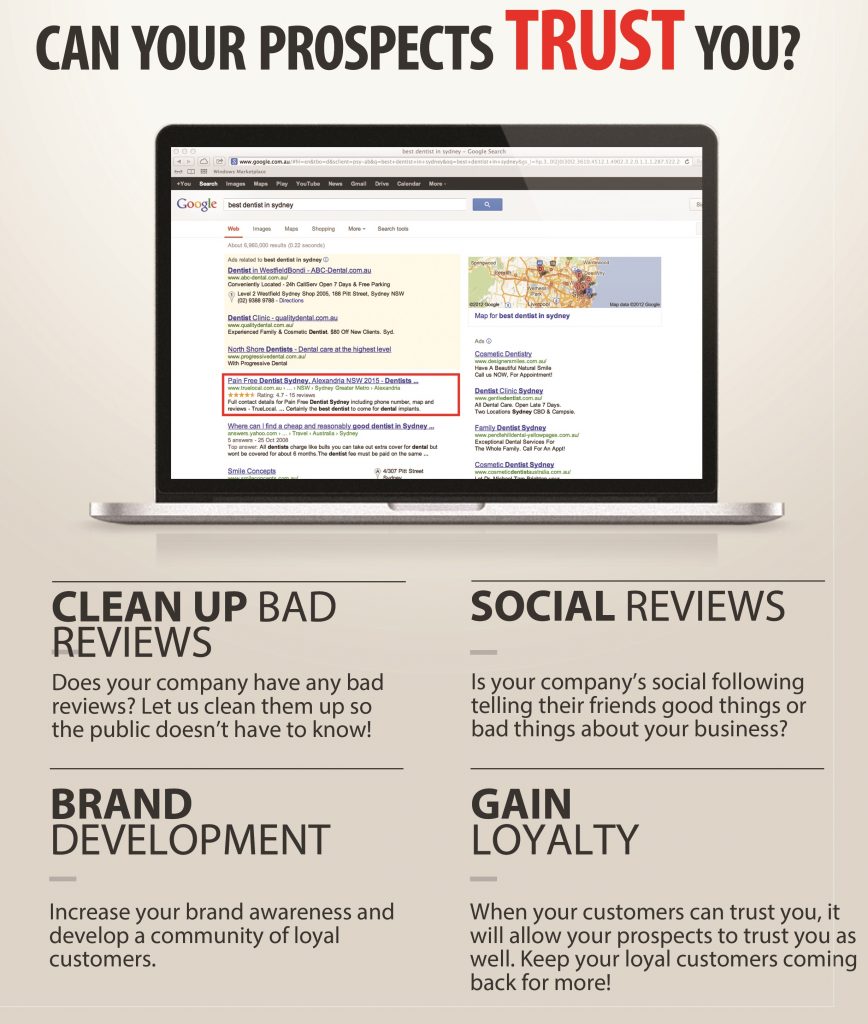 When you look at statistics from the latest BrightLocal Local Consumer Review Survey, it's crazy how much influence reviews and reputation have over consumer behavior:
91% of consumers say that positive reviews make them more likely to use a business.
82% of consumers less likely to use a business after seeing negative reviews.
76% trust online reviews as much as recommendations from family and friends
Only 53% of people would consider using a business with less than 4 stars
82% of consumers read reviews for local businesses, including 93% of people aged 35-54.
Consumers read an average of 10 online reviews before feeling able to trust a local business.
Benefits of reputation marketing:
A higher perceived value of products and services which means they can charge more
A boost in local search rankings while converting more search users into leads
Increased brand awareness and trust
Decreased cost per acquisition and increased customer lifetime value
Business risks of neglecting reputation marketing:
Loss in profit/revenue
Low trust from search engines and people means lower rankings and fewer conversions in search results
Higher customer acquisition costs and lower customer retention rates
Improve Your Online Reputation and Leverage Reviews To Get More Traffic And Sales
It is common for small businesses to have trouble with negative reviews, or even getting real reviews from their customers.  It can be a major challenge that has a huge negative impact on revenue (because of less traffic and low credibility).
Sadly, most solutions are out of budget for many small business owners. That's why our friends at Revgenic offer an affordable reputation marketing service designed to help businesses just like you!
So are you going to commit the time to handle it yourself, delegate this responsibility to a single person and take them off of other critical activities, or invest in having a professional handle it for you? For a done for you solution to your reviews and reputation, contact Revgenic today!